As much as I like being in my city (Delhi), my feet itch more often than not to be outside. This time I went to Jodhpur for the second time and loved it even more. The city never fails to surprise me with newer spots, grand architecture and the intricate designs that hold so much history. In this blogpost, I am going to share few pictures of our first day in Jodhpur and what I chose to wear to roam around in the "Sun city", famously known as "blue city". Let's quickly go to the first spot. 🙂
The Step Well (Toorji Ka Jhalara) – Situated in the heart of the city, this step well has an unmatched architecture. It showcases the prowess of ancient Indian engineering skills. This place has a very quaint feeling and that is what I like about it.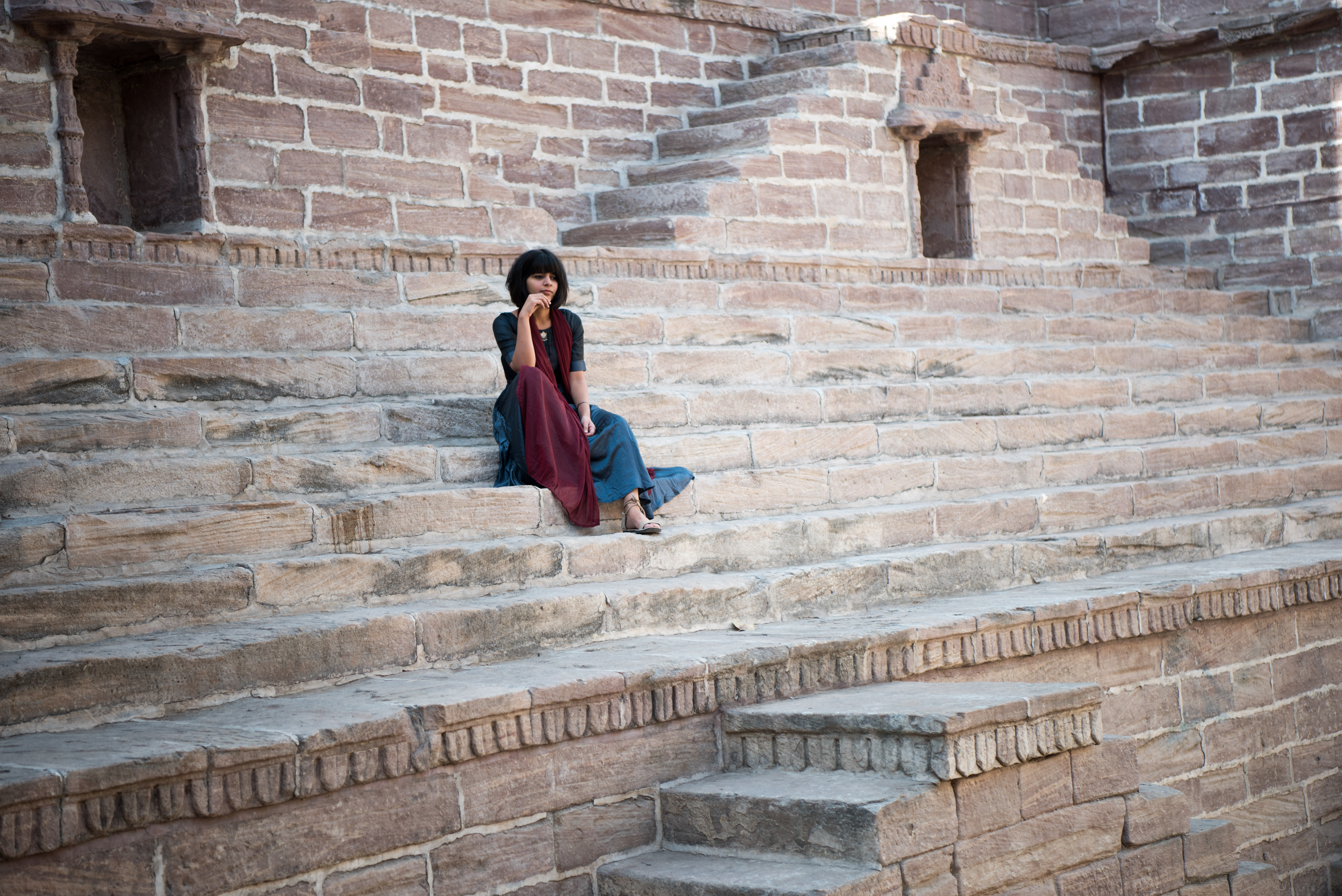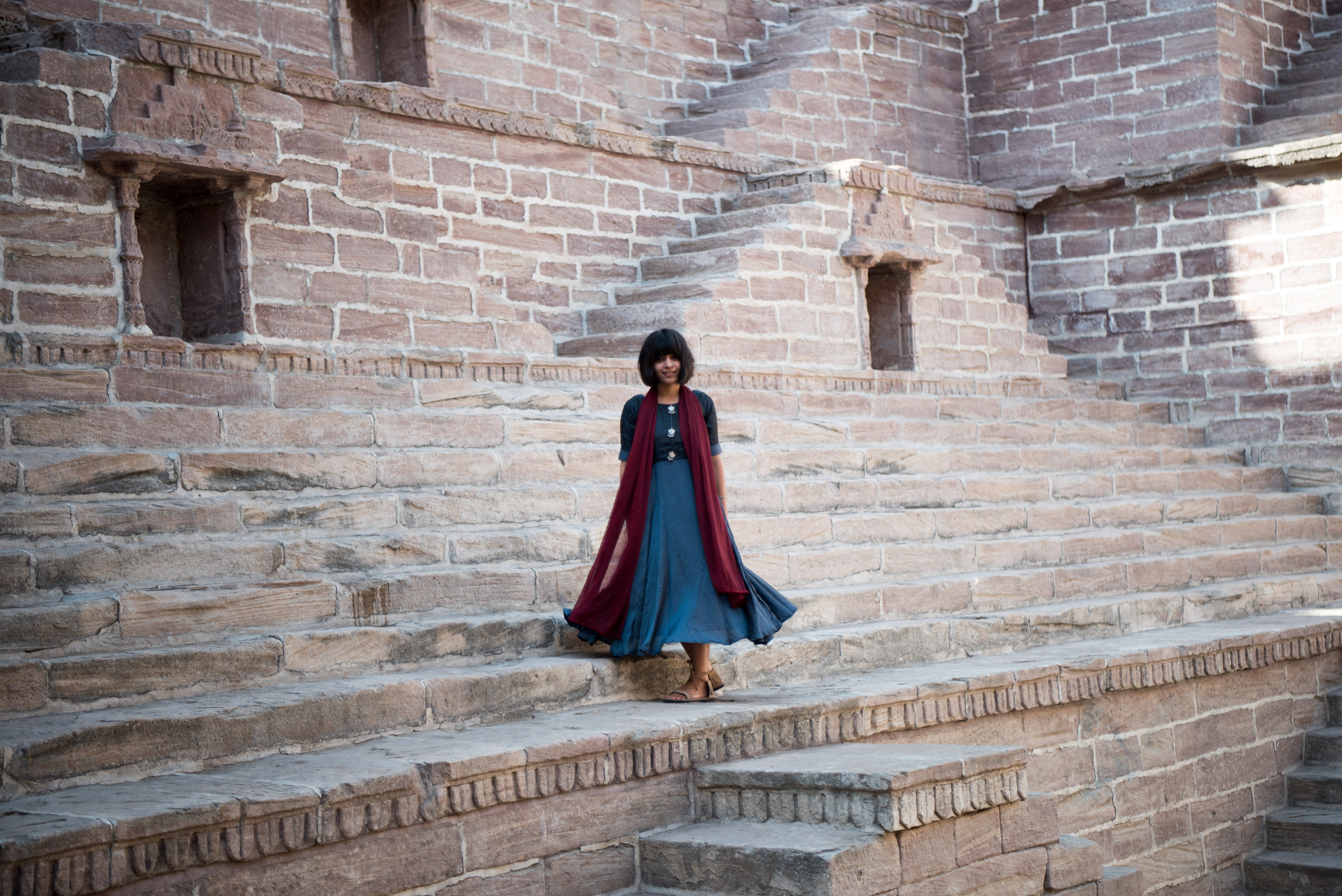 Jaswant Thada – It's a cenotaph located in Jodhpur which was built by Maharaja Sardar Singh of Jodhpur in 1899 in memory of his father. This milky white marble memorial sitting above a small lake is an array of whimsical domes. It's a welcome, peaceful spot after the hubbub of the city, and the views across to the fort and over the city are superb. It is when you are leaving Jaswant Thada and take a final look back, that its beauty and splendour hits you.


Mehrangarh Fort – Mighty Mehrangarh, the muscular fort that towers over the Blue City of Jodhpur, is a magnificent spectacle and an architectural masterpiece. Around Mehrangarh's base, the old city stretches out to the 10km-long, 16th-century city wall. Inside is a tangle of winding, glittering, medieval streets, which never seem to lead where you expect them to, scented by incense, roses and sewers. The city view is enchanting from top of the fort. After coming out of the fort, the parking area also offers a good view of the city. If you have time, make it a point to observe the sunset and nightfall from here.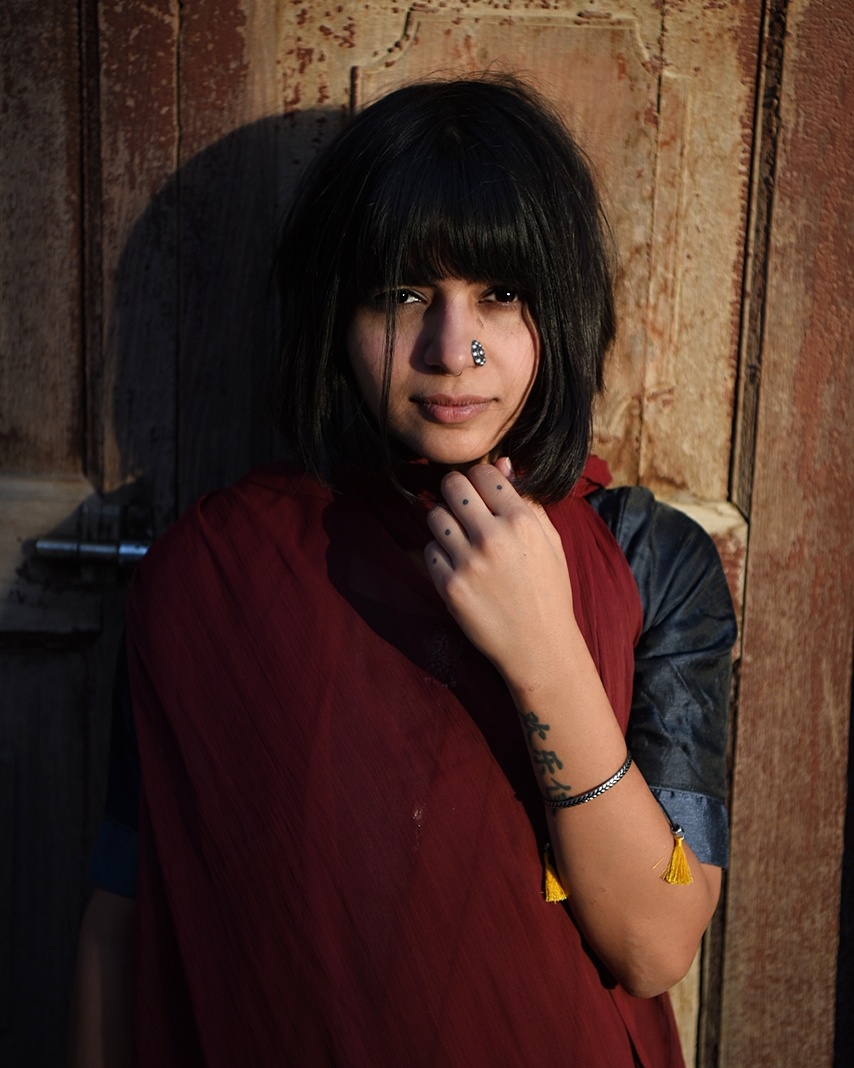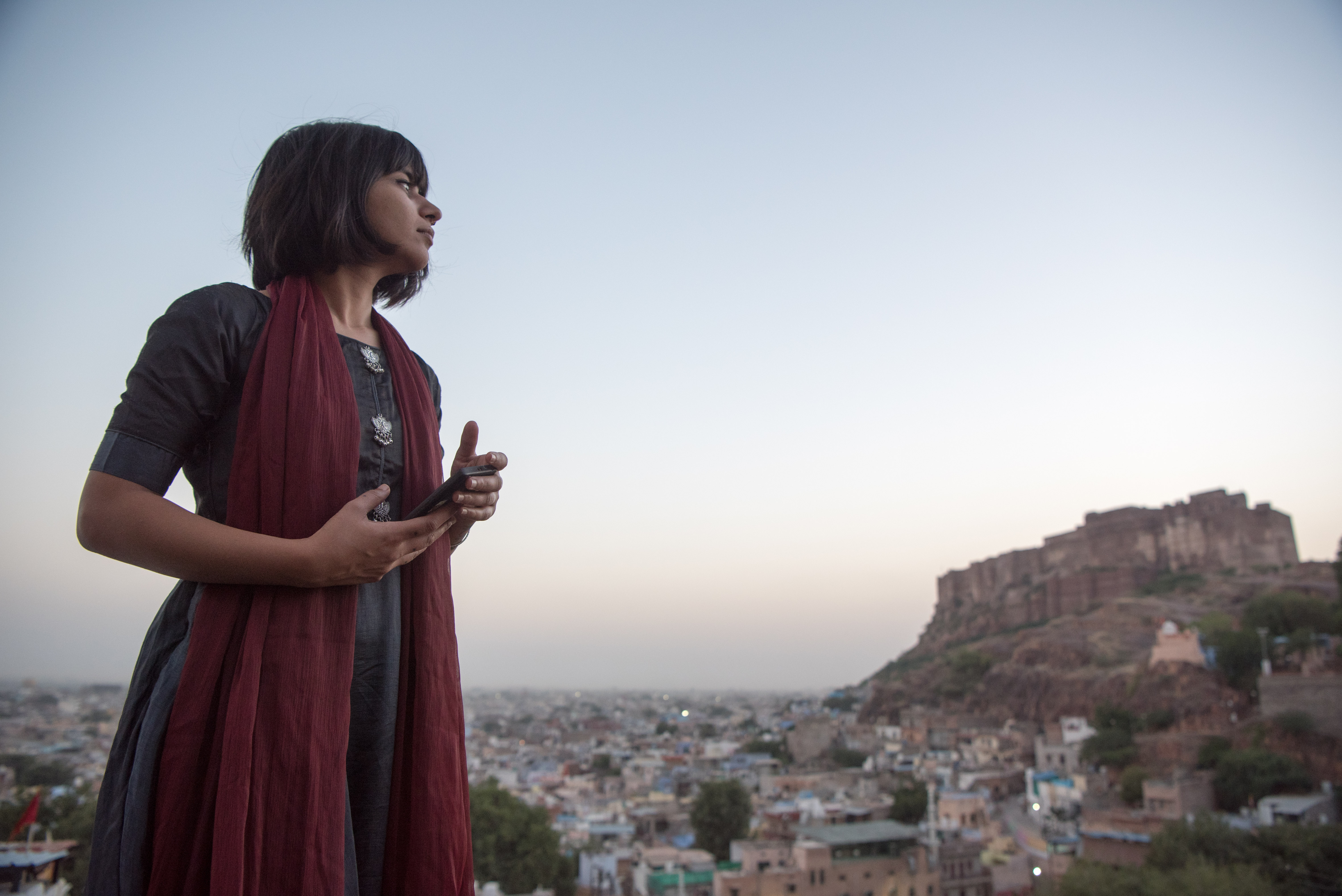 In the end, I would like to talk about the dress I wore in these pictures. I designed this dress keeping in mind the comfort factor. The colour selection was the most important part here and I have chosen two bold colours together that look beautiful and striking, perfect to bowl over and providing a very soothing contrast against the backdrops of the sun city.
I hope you guys enjoyed reading this. 😀
Love
Priyanka