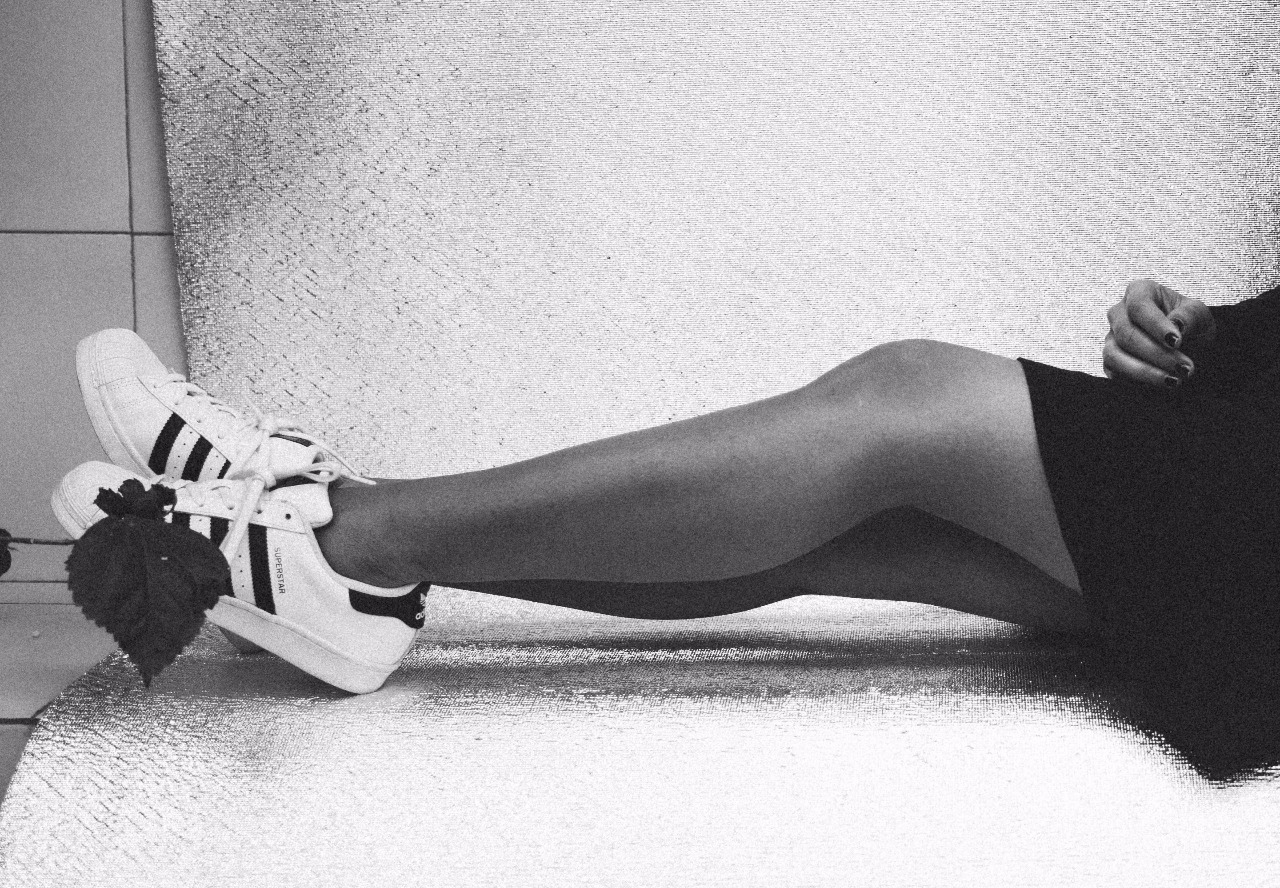 Monochrome is a statement against chaos, a step back to the basics. Black is the colour of mystique and creation, white balances it out with nothingness that ever seems full. The apparel chosen spells comfort, with a nod towards the finer aesthetic that keeps us on the edge yet one with our bodies.
The apparel spells simplicity, a complete absence of frill that accompanies a consumerist mindset. Borrowing from the British punk style is an ode to individuality amidst any risk of being stereotyped.Associating with trendsetting brands, here's us laying out what's coming around the corner for street fashion in Summer 2018.

For an old school saunter. She is wearing a dress from Zara and Adidas Originals – Superstar.
Photographed by Shulabh Gupta
Written by Sushrut Munje
With Love,
Short Hair Big Teeth